Chlopak, Leonard, Schechter & Associates
is currently seeking applicants for a
Marketing Manager
post with 4+ years of marketing experience and fluency in the intricacies of the principal social media platforms such as Twitter and LinkedIn. Previous experience in marketing communications with a law firm, PR firm or other professional service industry company is desirable.
The
Human Rights Campaign
is in search mode for a
Deputy Director of Communications Campaigns
with at least 10 years of political communications experience with a proven record of success as well as deep experience directing integrated earned/paid/social media campaigns.
Telecommunications Industry Association
American Bankers Association
has a fresh call for an
Executive Assistant
with 5 years senior admin experience, along with excellent organization, communication interpersonal, and follow-up skills.
The
Aluminum Association
seeks
Intern
to support their public affairs team – top notch PR, writing, and social media skill-set required
Carol Goeas & Associates
–
Interns, Fall 2014
– duties include admin support, researching federal issues, uploading website content, and drafting correspondence
Cvent
–
Senior Social Media Manager
– at least 4 years or relevant marketing experience desired
National Association of Theatre Owners
–
Director of Government Affairs
– minimum of five years experience related to government relations; experience as Hill, agency or national trade association staff preferred – apply by Jan. 24
Library of Congress
–
Visitor Services Specialist
– part-time/intermittent – $52k-$82k – job ID: 130153 – apply by Feb. 6
National Association of Chemical Distributors
–
Manager, Public Affairs
– 3-5 years experience sought , preferably in communications, journalism or marketing.
AFL-CIO
DC Dept. of Health Care Finance
–
Special Projects Officer
– $87k-$112k – apply by Jan. 30
Center on Budget & Policy Priorities
Melwood Global Communications
–
Account Exec
– at least two years of communications or journalism experience sought
This
Associate Athletics Director& Director of Athletics Advancement
with
Marymount University
is currently open to internal applicants only, so keep an eye out to see if it eventually morphs to open-to-all-comers status.
American Farmland Trust
Appalachian Voices
–
Interns
– note:
offices located
in DC, Charlottesville, Knoxville & Boone, NC
Audubon Society
– DC or New York, except as noted
Beyond Pesticides
Center for Biological Diversity
Center for Health, Environment & Justice
–
Interns
Center for International Environmental Law
Chesapeake Bay Foundation
–
Member Relations Manager
– Annapolis, MD – apply today, Jan. 21
Chesapeake Climate Action Network
–
Interns

Clean Water Action
–
Eastern Pennsylvania Director
– Philadelphia, PA
Climate Institute
–
Interns, Summer 2014
– apply by Apr. 1
Conservation International
Council for Environmental Quality
–
Interns Summer 2014
– apply by Mar. 1

Conservation Law Institute
–
Vice President for Communications & Marketing
– Boston, MA
Defenders of Wildlife
Delaware Nature Society
–
Backyard Habitat Outreach Coordinator
– Hockessin, DE – apply by Feb. 15

Ducks Unlimited
–
Communications Specialist
– Memphis, TN
Earth Day Network
Earth Justice
Environment America
Environmental Defense Fund
Environmental Law Institute
Environmental Working Group
–
Interns, Summer 2014
– DC & Oakland, CA – apply by Mar. 31
Food & Water Watch
(despite dates noted, we have heard these are still active)
Friends of the Earth
Global Green USA
Greenpeace
– DC or San Francisco, CA
Green America
–
Interns
Island Press
–
Coordinator, SF Bay Area Sustainability Network
(pdf) – work from home in region
Institute for Sustainable Cities
– Montpelier, VT
International Council on Clean Transportation
–
Intern, Fuels Program
League of Conservation Voters
Alaska Field Director
– we're guessing this is
Anchorage-based
– apply by Jan. 31
Powered by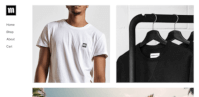 Create your own unique website with customizable templates.