ConnellyWorks – Junior Account Manager – successful candidate will have at least 3 years of experience in an agency or corporate PR setting, be detail oriented, and exhibit sound project management skills.

Conover & Gould Strategic Communications is looking for two Summer Interns – best fit would be current grad or undergrad students interested in communications, public affairs & CSR, and/or energy and environmental fields – paid position – no hard application deadline; but it's suggested you apply by Mar. 28

The World Bank has shared this short-term consultant opportunity for a Social Media Communications Officer – advanced knowledge and hands-on experience with social media platforms and demonstrated ability to use them creatively desired – apply by Mar. 25

Be part of the essential city-greening and –cooling work of Casey Trees:
The Sierra Club seeks a National Communications Strategist to oversee a 10-person team and help guide national media strategy for their high impact Beyond Coal campaign – ideal candidate will be have strong management experience and proven experience shaping narratives and creating smart, attention-grabbing media tactics – San Francisco, CA

Ervin | Hill Strategy seeks Intern candidates for the Summer 2014 term – opportunity for current students or recent grads; Metro-proximate Capitol Hill location – apply by Apr. 11

The Center for Budget & Policy Priorities is in search mode for a Web Associate with at least two years experience working with Drupal and WordPress including posting, plugin/module integration, and theming, among other technical skills.

It's been quite a while since we've checked in w/ Bono et al at the ONE Campaign:
The Federalist Society – Producer, Online Education – 2-4 years of video production and content design experience required. Strong interest in and/or some experience with graphic design and online marketing desirable

Human Rights Watch seeks Deputy Executive Director of Advocacy with at least 20 years of relevant experience in international human rights or related work including investigations, reporting, and advocacy, with at least five years in a senior management position, and willingness/ability to work on Brussels (preferred), London, Berlin, Paris, or Geneva – search managed by Russell Reynolds Associates

Mystery organization that interfaces w/ the DoD seeks Senior Development Associate – $45k-$55k – New York – search managed by Professionals for Nonprofits

Open Society Foundations
Sabin Vaccine Institute – Program Officer, Vaccine Advocacy & Education – social media, media relations and web/digital-related skills & experience all helpful

The American Legislative Exchange Council seeks Executive Director to continue to advance the group's work in support of limited government, free markets, and federalism – search managed by Talent Market

Communications & Public Affairs Account Director supporting the University of Maryland Medical Center's Greenebaum Cancer Center – Baltimore, MD

American Geophysical Union – Public Information Intern – apply by Apr. 15

American Heart Association – Director of Development – Roanoke, Va.

American Institute of Physics – Development Manager – of five years of experience with proven results in development field required

Various employers show admin jobs aplenty per the folks at NRI Staffing

WETA – Internships – apply by July 1 for Fall 2014
Powered by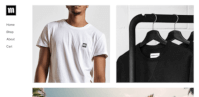 Create your own unique website with customizable templates.